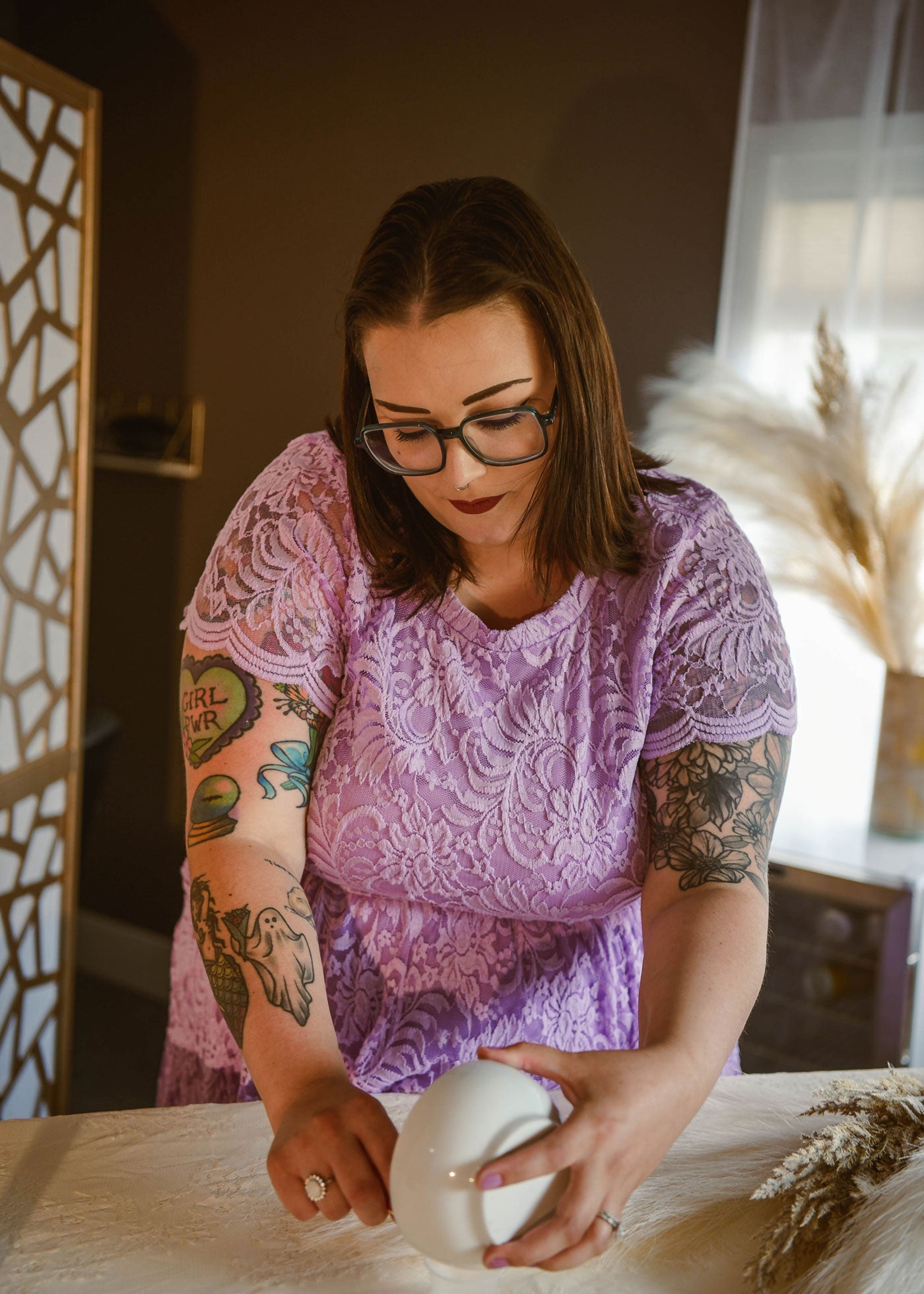 my why
Hey there! I'm Kaelyn. I am a New England native transplanted in the PNW for the time being. I have the world's sassiest, sweetest toddler, and being her mama is my everything.
Our breastfeeding experience did not go as planned, and I took it really hard. I started making breastmilk jewelry to celebrate the journey of other mamas. Since then, I have learned to celebrate wins big and small! You breastfed for five years? Amazing! You exclusively pumped for one month to feed your baby? Also amazing!!
In my (very little) free time, I like watching trashy TV, finding the perfect iced coffee, and most recently, trying a new sourdough recipes.
Photo by Jasper Blue Photography